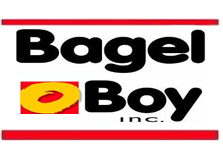 Overview
Located in Lawrence, Massachusetts. Bagel Boy, Inc. has been supplying the New England area with the freshest bagels since the early 90's. Chuck Bouchrouche, the founder of Bagel Boy, Inc., set his goal to produce a great tasting bagel.
Accurate Refrigeration Design was called in to install a cooler/freezer combination for Bagel Boys, Inc. The project was to construct this box in their existing warehouse space while Bagel Boys Inc. was in full operation of producing a million bagels a day.
Always meeting the most stringent client and U.S. specifications, Accurate Refrigeration successfully and efficiently completed this job in a timely manner.