Dennis Paper & Food Service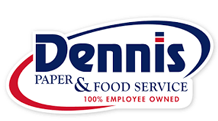 Overview
Located in Hampden, Maine. New England's foodservice leader for growth, profitability, innovation, and providing real value to our customers. Their mission is to provide superior products, services and solutions to customers in the foodservice industry.
Accurate Refrigeration Design was called in to install new refrigerated warehouse space.
Always meeting the most stringent client and U.S. specifications, Accurate Refrigeration successfully and efficiently completed this job in a timely manner.